Policy round-table: The EU's Conflict Prevention and Peacebuilding Interventions in Georgia
On June 2nd, a policy round-table took place in Tbilisi to present the policy recommendations prepared by the International Centre on Conflict and Negotiation (ICCN) based on WOSCAP's Case Study Report on Georgia "The EU's Conflict Prevention and Peacebuilding Interventions in Georgia".

The Policy Recommendations focus on three priority areas for peace-building that were identified in the course of the Case study on Georgia and addresses particular recommendations relevant to to Georgian civil society, the Government of Georgia, the EU, international stakeholders and donors active in the country. The Policy Recommendations focus on three ongoing EU interventions identified as the most relevant, significant and substantial interventions in this field. The three interventions are the European Union Monitoring Mission (EUMM), the Geneva International Discussions (GID), and the joint EU-UNDP programme Confidence Building Early Response Mechanism (COBERM).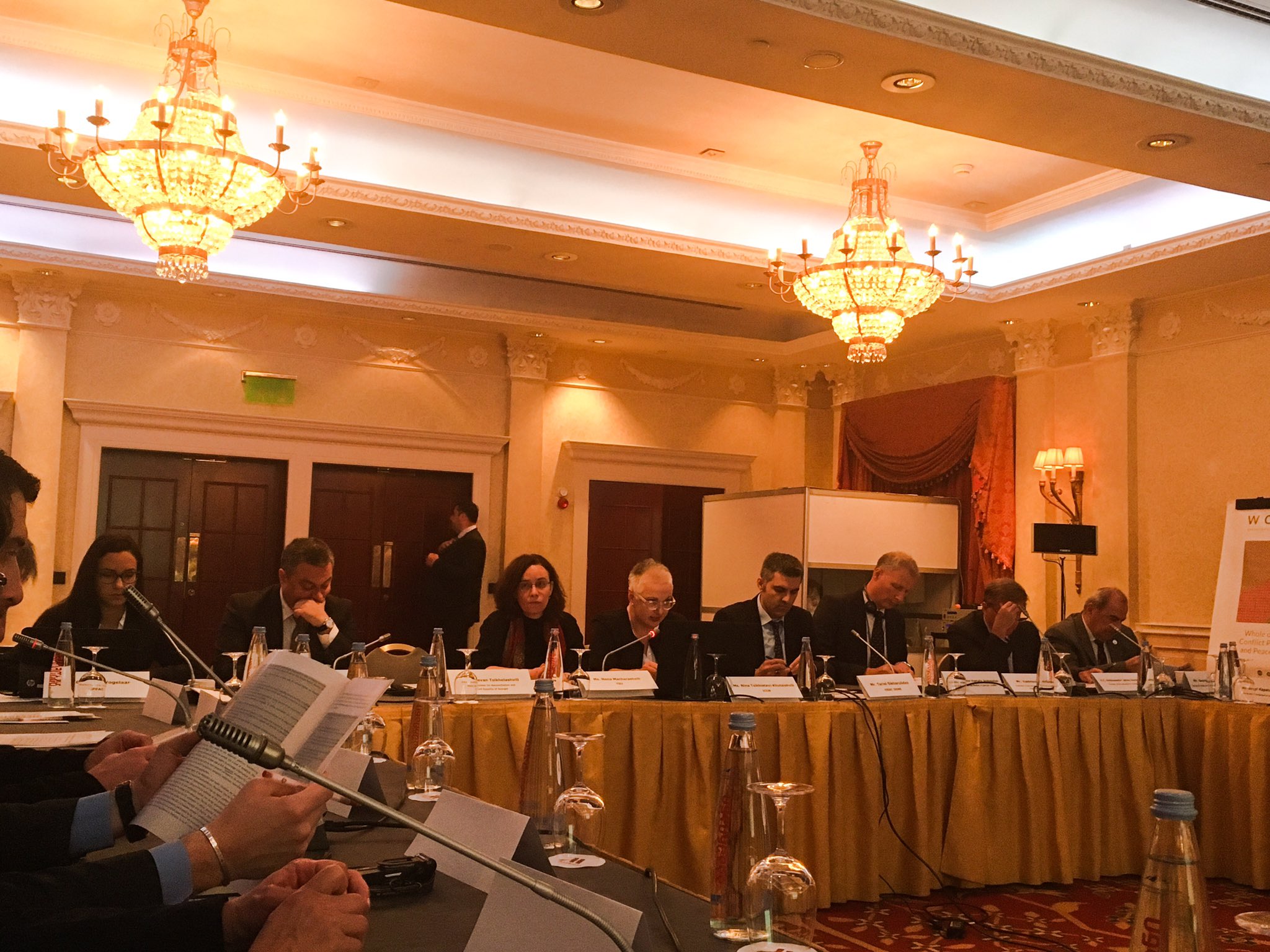 An important element of the recommendations was the need to better anticipate the increased complexity of the field of mediation and dialogue support. The field as such is marked both by a horizontal expansion of multilateral actors engaged in peace-making, and by a vertical expansion of non-state actors playing complementary roles to formal diplomacy, and sometimes acquiring mediation roles themselves.
The recommendations touch upon the following topics:
- Increasing Human Security in Conflict-Affected Areas
- Widening the Spectrum of Negotiations, Dialogue and Discussions among the Conflicting Parties
- Increasing People-to-People Contacts
- Strengthening Equal and Balanced Participation for Multi-stakeholder coherence
- Adjustment of Legislation, Strategies and Policies for broader ownership
- Engaging Women and Youth in Peace-Building
- Engaging more ICT for Peace-Building
Improving EU Peacebuilding & Conflict Prevention
Why is Local Ownership to Peacebuilding Important?
Mary Martin on the Whole-of-Society Approach